There is no doubt that Lagos is a very stressful place. You have to constantly be alert and on the move. Sometimes it can seem like there is no rest or respite to be had. Even during the weekends, most people have a side hustle to work on or events to attend that precludes complete relaxation on the weekends. 
When I was serving in Kwara state, people would constantly try to convince me to stay over after my service. "But why are you going back?" They would ask, "that Lagos is such a stressful place."
Those people did have a point, Lagos is not for the faint of heart. Your stress levels immediately go up once you are back in this state. But the fact that Lagos has a certain irresistible energy is undeniable. There is something about this state that makes staying here worth it. There is a lot of money to be made here and a lot of different ways to enjoy that money.
When someone tries to offer you a job and accommodation outside Lagos.
However, you need to remind yourself not to get so caught up in all the hustle and bustle that you neglect yourself. You need to take care of your health; physical and mental.
Don't allow work kill you. If you die today, they will hire somebody to take your place tomorrow. this is not to say that you should slack off and not do your work properly but there should be regard for yourself and your self-care. There should be boundaries.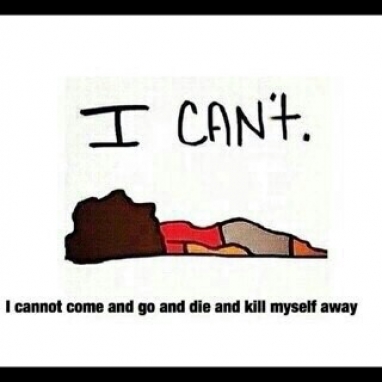 You should also manage your stress levels. Sometimes it may seem that this state is so loud and you have to increase your volume to match everyone else's, but you need to remember to slow down, take a beat, and remind yourself that you cannot come and go and die. If someone is frustrating you, refuse to be frustrated.
When someone tries to frustrate you
It's important that you take care of your health. Try to get regular full-body check ups. And if you can't afford that, check your blood pressure.Most neighborhood pharmacies now offer free blood pressure checks. It's just a matter of asking.
You also need to eat a lot more fruits and vegetables. Our diet in this state is not exactly the best. We eat a lot of carbohydrates and fats and we don't really have access to very fresh foods but it's still important for us to watch what we eat and exercise when we can. Your diet is important for good heart health and a little goes a long way. Instead of taking 50 naira Keke into your estate, walk on the evenings when it's not too hot. That counts as exercise too. You can jog if you're into that or join a gym.
Last but not least, let's try to look out for one another. In the daily rush that most Lagosians do, a lot gets lost in the shuffle. We need to make sure that that doesn't happen in our relationships with friends and family. Check up on the people you love and make sure that all is well with them. You never know, hearing from you could be all someone needed to get out of a bad head-space.
We should also try to give to the needy. Lend a helping hand when you can. You'll be surprised to find that it even makes you feel good about yourself, in addition to doing a good deed.
Featured Image via Bellanaija
---