So you're in Lagos, in your twenties, and you think its about time you started dating seriously. You have a steady job, a car that only breaks down once a month, and your own apartment, so nothing should get in the way of you having a full romantic life, right? Wrong.
You live in Lagos so everything is stacked up against you having the storybook or movie romance of your dreams, from the weather to the traffic, and even the people around you.
Let us count the ways:
Meeting someone new is a problem.
You think you deserve a meet-cute, right? The state of Lagos begs to differ.
I don't even know what passes as a meet-cute in Lagos. Has romance ever budded when a conductor joined two strangers' change together? Or maybe your hand brushes against the usher's hand when you're dropping your offering into the basket and you look into each others eyes and fall in love.
I don't know how people go about meeting new people that aren't family,friends or colleagues. Outside of parties, which are usually already a pool of people you're already familiar with, what's the plan?
Well now you've met the guy/girl of your dreams and collected their number. It's time to go on a date abi? You decide that just watching a movie and eating together sounds too mainstream. You decide to try some new things based on the movies you've seen:
1.) A picnic and a walk in the park.
All the insects in Lagos will be looking at you like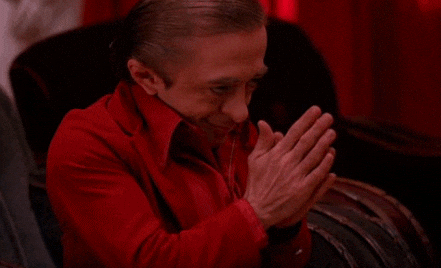 2.) A romantic drive
with the potholes in Lagos roads?
3.) Horseback riding?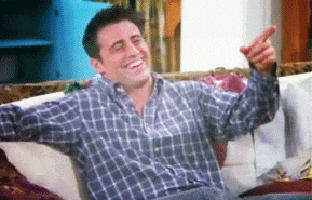 where exactly are you finding these horses?
4.) A road trip
a road trip to where exactly, Ibadan? will traffic allow you move? when fuel is now 145 naira per litre?
Actually going on the date
With all the options exhausted, you decide to just do the typical movie and dinner date. When you drop off your date after, this is how all her neighbors will be looking at you.
Being in the actual relationship
Since you're seriously feeling this babe, you decide not to be deterred by the lack of creative date options and plan to be romantic in your own way by buying her presents and showing your affection at every turn. So you do everything those movie boyfriends do:
1.) You hug and kiss her every chance you get, even in public with everybody around looking at you like
2.) You buy her chocolates, perfumes, and other expensive gifts and have her feeling like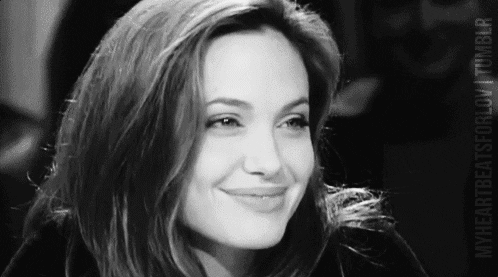 3.) Your generator even spoils when she's spending the night at your place so you have a romantic dinner by candle light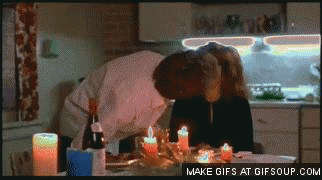 1.) You start feeling like your life is basically a movie, especially because you're really falling in love with this girl. So of course you mess it up somehow, don't ask me how.
You start thinking about how to win her back the way you've seen them do it in all those movies
2.) You consider sending her flowers but you know this is how they will be received
3.) You think about going to play music on a stereo outside her window but you know her neighbors will pour water on you for disturbing their sleep.
4.) By the time you come to your senses and go via the usual channels of begging your friends and her friends to help beg her, another sharp guy has started dating her.
And that's how living in Lagos ruins your romantic fantasies.
---